welcome to
For professional
pathways to
vital living,
somatic learning
& embodied pleasure.
What is
somatic
sexology?
Somatic sexology is the meeting of somatics (focusing awareness through the body), with sexology (the scientific study of human sexuality).
It is the merging of practices from time-tested traditions such as yoga, meditation and tantra, with cutting edge research in neuroscience, psychology and somatic learning theory.
Somatic sexology develops 'embodiment', which is deeper presence, awareness and understanding of what is going on in your body and in sex. Embodiment releases body-mind restrictions that inhibit pleasure, and allows space for greater growth, choice and play.
What we do
We train highly skilled, well-rounded, ethical, practitioners who are dedicated to empowering their clients in discovering their ability to move with life in flow.
 
This powerful, radical and life changing training is at the forefront of somatic education. Re-igniting a sense of passion and curiosity for learning, practitioners develop a sense of agency for themselves and their clients.
 
Practitioners learn to support clients in co-creating consent driven intentional practices. These practices, involving breath, movement, sound, touch and mindful awareness, bridge the divide between mind and body, to get fully back in touch with physical sensations and emotions. 
 
Clients learn to have a choice in how they feel, act, and react during intimacy and sex, allowing them to realise and express their authentic needs, desires and boundaries. 
Because it is effective. By teaching somatically, we not only acknowledge the fundamental importance of the mind and body connection, but utilize it in every aspect of the work. Advances in neuroscience in recent years show how the mind and body are in the constant process of influencing each other, and provide evidence that supports the need for somatic practices in sexology, psychology, and other client-centred helping professions. This research contributes to what we are calling a somatic renaissance, so for those who are interested in this ground-breaking education, you will become peers with a cohort of practitioners pioneering this field.
In teaching somatically, you invite the body into the learning space, tune into the ways in which the body sends and receives information, and explore the diverse and unique ways the body learns. Our programs support practitioners from a wide variety of therapies, modalities and professions, up-skilling them to be more equipped in supporting their clients in the many and multifaceted experiences of being, living and feeling.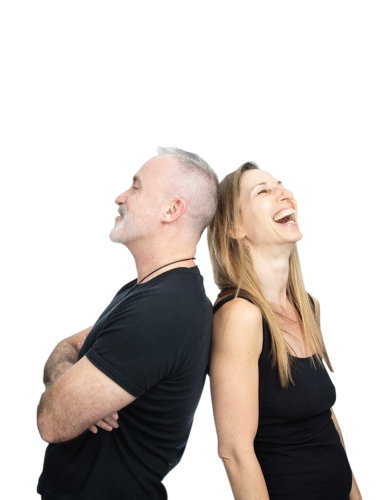 Who are we?
The Institute of Somatic Sexology is a collective of pioneers in somatic education who work with educators, practitioners and the general public teaching knowledge, awareness and skills pertaining to sex, sexuality, and embodiment.
ISS was founded by internationally recognised industry leaders, Uma Ayelet Furman and Deej Juventin, who train students in their comprehensive in-person and online programmes around the world.
The Institute of Somatic Sexology welcomes diversity in race, gender, sexuality and life experience.
We acknowledge the traditional owners of the land on which we work and live. We pay our respects to elders past, present and emerging, and extend that respect to all Aboriginal and Torres Strait Islander people. We recognise, celebrate and respect Aboriginal and Torres Strait Islander people as the First Australians. We acknowledge their unique cultural and spiritual relationships to the land and waters, as we strive for equality and accessibility in education.